Skip to Content
Auto Paint Protection Film Specialist in Orlando
Orlando's Car Paint Protection Specialists!
The Strongest Protection for Your Paint Finish
12 Year Nationwide Warranty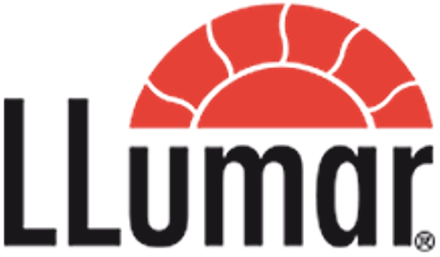 Look at our gallery of some of our outstanding work!!
Keep your car looking NEW with LLumar Paint Protection!
Call for Competitive Pricing!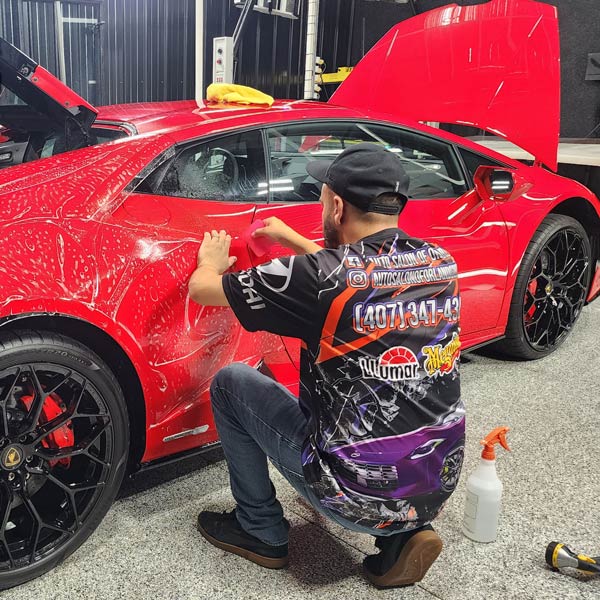 The Ultimate Defense Against Road Rash
LLumar Paint Protection Film, also referred to as a CLEAR BRA preserves your vehicle's good looks without changing its appearance. With industry-leading optical clarity, this paint protection film lets paint colors show true, all while creating an invisible shield to help protect your vehicle. Defend your vehicle's vulnerable areas against abrasions, nicks, scratches from insects, small road debris, and winter sand and salt for year-round protection.
Top of it's class is Llumar Valor PPF with New Tetrashield protective resin system technology. This combines a self-healing PPF and a Ceramic Coating into one truly remarkable and durable product. Super high gloss film that is invisible! 12 Year Nationwide Warranty.
Another great choice is Llumar Platinum PPF. This film is a strong, self-healing high gloss that's virtually invisible! 10 Year Nationwide Warranty.
To complete the Llumar PPF line is the Matte Platinum PPF. This film is designed for matte paint finishes. It can be put used on glossy finishes to convert to a matte finish. It makes for a strong, self-healing film with a 10 Year Nationwide Warranty.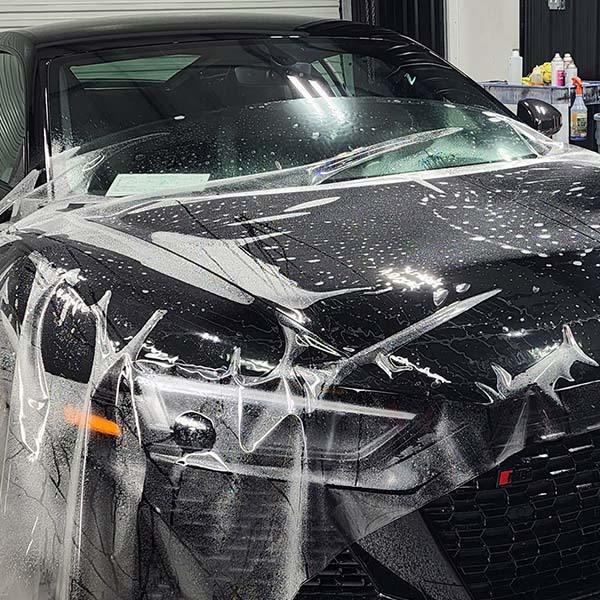 Protection Where You Need It Most
With best-in-class quality and clarity, the overall durability of LLumar Paint Protection Film helps shield the areas of your vehicle that are most vulnerable to damages, such as:
Hood
Bumpers
Door edges, handles, and steps
Side-view mirrors
Rocker panels
Fender
Perfection
To ensure the perfect fit each piece is computer generated with the latest software and trimmed precisely to your vehicle's factory specs. We also offer custom wrapped edges upon customer's request. LLumar Paint Protection Film has the protection that's a perfect fit.
It Just Makes Good Sense!
What would it COST YOU to properly repaint a hood, 2 fenders, a front bumper, and 2 mirrors? Estimate: $1200 to $2000. Now, what about the loss of your resale value? Estimate: $THOUSANDS$. Given those figures, logic would suggest to install Llumar Paint Protection Film and you'll be protected for up to 12 Years!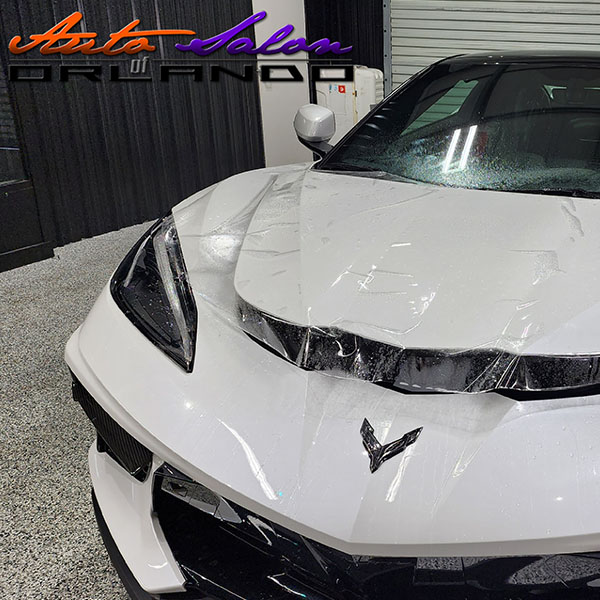 The Auto Salon Difference
Proper paint protection installation is a exact process. First, we make a customized plan for each customer's vehicle. Then before installation, the paint surface must be prepared to optical clarity and decontamination of all debris. AT NO ADDITIONAL CHARGE, Auto Salon will include Clay Bar and Paint Correction Services to the covered area. This will create a perfect foundation to apply your Llumar Paint Protection Film.
Come See the Auto Salon Difference!
Paint Protection Is an Art!
Let Us Show You What We Can Do for You!
Caring For Your Car Is Easy
With LLumar Paint Protection Film, you can wash, wax, and care for your car just like you normally would. Whatever, vehicle you drive – car, SUV, crossover, or truck – LLumar Paint Protection Film provides the best option for keeping your vehicle in prime condition.
*Certain restrictions apply. See an authorized dealer for warranty details.
Call Us Today for an Appointment