Skip to Content
Automotive Upholstery Repair in Orlando, FL
Upholstery Repair for Your
Vehicle's Interior
Taking care of your vehicle's engine and keeping the exterior clean is essential to ensure it lasts as long as possible. When done right, you may notice those parts start to outlast your car's interior. If the inside is beginning to show wear, Auto Salon of Orlando in Orlando, FL has quality services to repair tears, cracks, and other defects that appear after a while. Even if you keep up with using the various leather upholstery and dashboard protectants on the market, you may need a professional solution. Find out what we can do for you.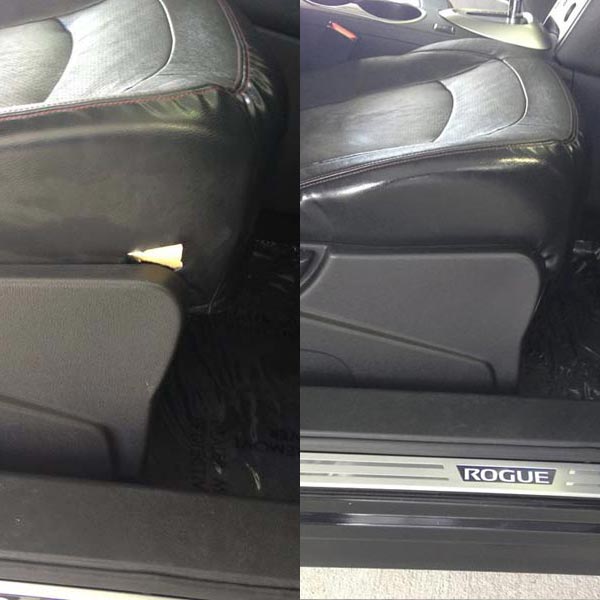 Leather Upholstery Repairs
Leather is a durable and comfortable material for furniture and clothes, but it needs to be properly maintained. Moisturizing your vehicle's leather seats will help with longevity. However, the sun's rays and the heat they generate will get the best of leather over time. The sun's heat radiation will cause moisture to form in the oils of the leather. Over time, that leads to evaporation resulting in dry, stiff leather susceptible to cracking and peeling. Another issue is thread deterioration, where seams have been sewn together. Visit us for repairs in your vehicle's upholstery, including:
Torn leather seats
Worn leather seats
Cracked leather
Frayed seams
Interior Repairs
The sun beating down through your vehicle's windows can cause a lot of damage to your automotive interior over time. UV rays are harmful to plastic materials, and as they break down, you could find things may dry out, fade or crack. Using a protectant will help slow the process, but you might need to look at a professional solution after a while. Auto Salon of Orlando can repair cracks and other defects in dashboards.
Dashboard
Console
Steering Wheel
Door Panels
Armrests
Carpet
Seats
Professional Vehicle Interior Repairs
Your car's interior should look as mint as the exterior. Don't let sun damage or general wear lower your car's value. The team at Auto Salon of Orlando offers effective solutions to fix tears, cracks, rips, and other common issues. Promptly addressing these problems will stave off further damage and ensure your seats and dashboard provide more years of happiness every time you sit in your car. Contact us today to schedule an appointment today.
Call Us Today for an Appointment