Skip to Content
Automotive Repairs & Installations in FL
Expert Car Detailing Services
Experience top-quality automotive repairs & installations in Orlando, FL, at Auto Salon of Orlando. With a solid reputation for delivering exceptional services at affordable prices, we are your go-to destination for all your automotive needs. Whether you require expert repairs, precision installations, or comprehensive reconditioning, our skilled team is here to provide unmatched craftsmanship and customer service. From window tinting to paintless dent repair, our wide range of services caters to all makes and models. Trust us to transform your vehicle into a stunning masterpiece. Contact us to schedule an appointment and discover the Auto Salon difference today.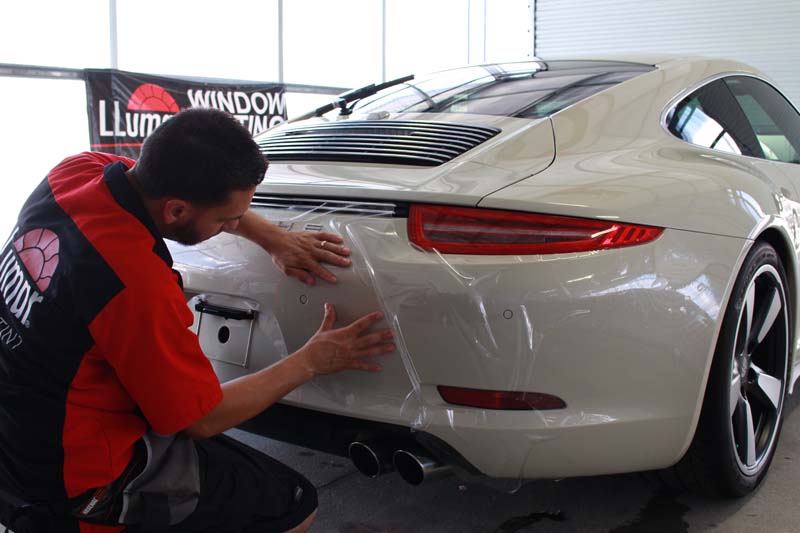 Tinting
At Auto Salon of Orlando, we take pride in offering top-of-the-line car window tinting services using only the finest Llumar films available. Our commitment to quality ensures that we provide the utmost in appearance and protection for your vehicle. We offer a selection of four different lines of Llumar films, each with its own unique appearance and characteristics while maintaining the highest standards of quality. Whether you're looking for a sleek and stylish tint or maximum heat and UV protection, we have the perfect option for you and your vehicle. Rest assured that whichever line you choose, you'll receive not only exceptional performance but also the peace of mind that comes with a lifetime warranty. Explore our range of Llumar films today and let Auto Salon of Orlando provide your vehicle with the ultimate window tinting solution.
Detailing
We offer a comprehensive range of packages designed to rejuvenate your vehicle's interior and exterior. From applying car paint protection film to performing meticulous three-stage paint corrections, our skilled technicians are dedicated to returning your car to its former glory. Whether your vehicle needs a touch-up or a complete makeover, we have the expertise and attention to detail to make it look and feel brand new. Trust us to provide the highest level of craftsmanship and customer satisfaction. Let Auto Salon of Orlando transform your car into a stunning masterpiece, ensuring that every detail is done to perfection.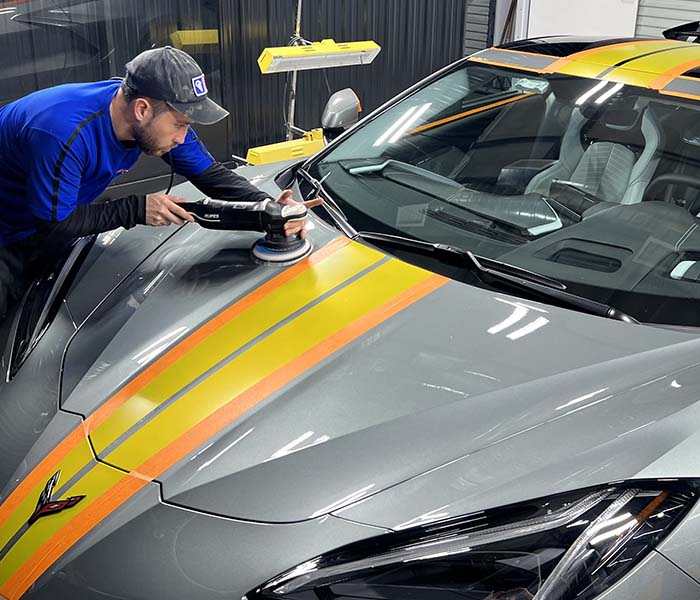 Specialty Services
At Auto Salon of Orlando, we go above and beyond mere detailing and tinting services to provide comprehensive care for your vehicle. Our commitment to cleanliness and maintenance means that every nook and cranny of your car receives meticulous attention. We offer a variety of packages for specialty services, each tailored to meet your vehicle's specific needs, ensuring it receives the treatment it deserves. Whether you require reconditioning your leather seats or a thorough shampooing of your floor mats, our dedicated team will leave no stone unturned to ensure your car is impeccably spotless. Trust us to deliver exceptional results and make your vehicle shine inside and out. Experience your car's ultimate level of care and cleanliness by choosing Auto Salon of Orlando for all your automotive needs.
Contact Auto Salon of Orlando
Revitalize your vehicle and experience the Auto Salon of Orlando advantage. Our commitment to excellence, extensive knowledge, and unparalleled customer service make us your ultimate destination for automotive body repairs & installations in Orlando, FL. Whether you need a simple repair or a complete transformation, our dedicated team will go above and beyond to exceed your expectations. Don't settle for anything less than the best for your vehicle. Contact us today to schedule an appointment and let us enhance your driving experience. Trust Auto Salon of Orlando to bring out the true beauty of your car.
Call Us Today for an Appointment