Skip to Content
Ceramic Coating Services in Orlando, FL
Best Ceramic Coating Cost!
Starting From $499.00 – 1 Year
Our installers are trained by FEYNLAB and certified to install a wide range of ceramic products. With these products, we can protect paint, wheels, glass, trim, interior, and more! Warranties from FEYNLAB range from 1 to 7 years depending upon the product. FEYNLAB products are made right here in the USA so quality is held to a higher standard compared to overseas ceramic products.
On the technology side, FEYNLAB is more advanced than other ceramic manufacturers offering a self-healing ceramic product. AMAZING!! In the sun or a heat gun, it heals itself.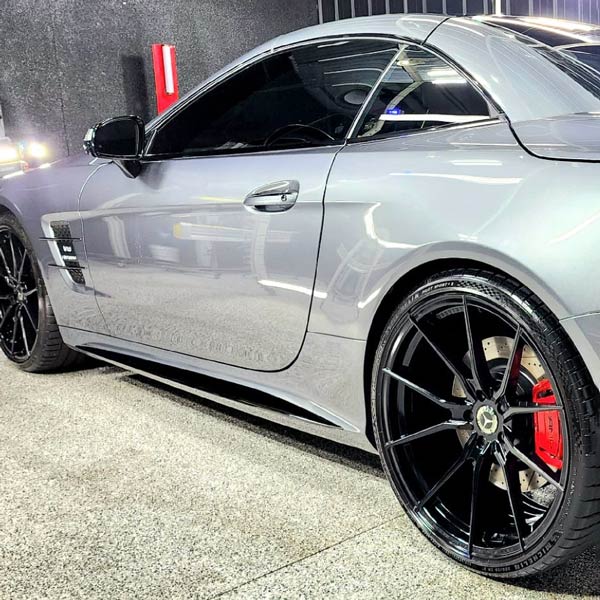 Benefits of a Ceramic Product on Your Car
Greater Protection From
UV Damage & Fading
Hard Water Spots
Acid Rain
Tree Sap
Dirt & Mud
Chemical Resistance
Bird Droppings
Light Scratch Resistance
Oxidation
Bug Splatter
Cost Saving Benefits
Long Term Protection / Lower Cost to Maintain
Ease of Maintenance / No More Waxing
Increased Value / Paint In Newer Condition
Professional Installation
You should use a certified installer at an established business location. Preferably one that has an enclosed ceramic bay with a controlled environment. Temperature, cleanliness, humidity, and lighting are very important factors for the professional ceramic installation process. Mobile installers and car washes are not a wise choice due to the many factors they cannot control such as heat, rain, light, dirt, wind, etc.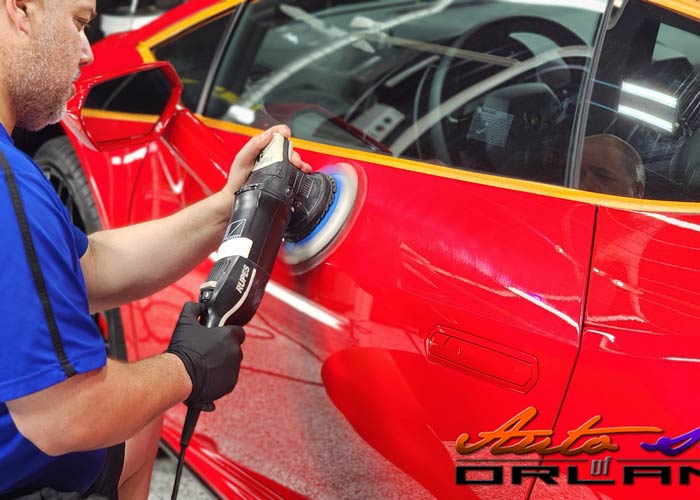 Step 1
First, understand, ceramic coatings will enhance your paint gloss tremendously. Therefore, any paint defects in your paint finish will also be enhanced. The paint preparation process is critical to ensure the paint finish is at its optimal clarity. Depending upon the current paint condition of your vehicle, we will create a custom plan to get the paint finish prepared for the ceramic process. Required in most of our ceramic services is a multi-step paint correction / enhancement process. VERY IMPORTANT!! All plans start with a hand wash and a decontamination process. Clay Bar and/or Iron X will be used to remove all foreign debris, metal, overspray etc. from the paint surface. The paint finish will be left baby-soft to the touch, after this step is complete.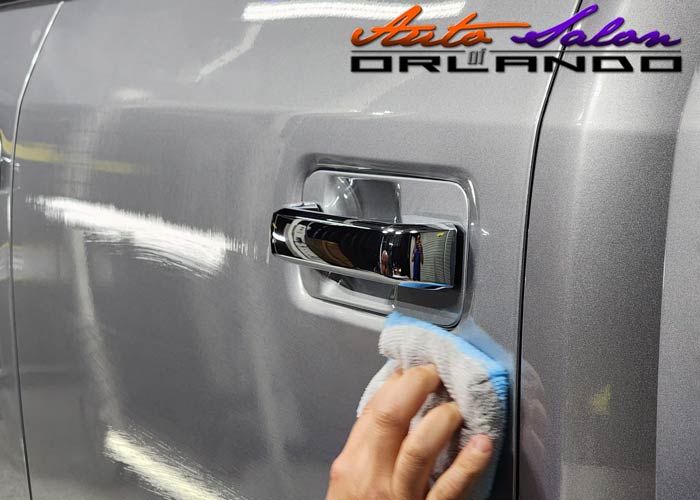 Step 2
The next step is our paint enhancement / correction service. At Auto Salon we use the unique Italian-style polisher, RUPES to get the paint finish to a flawless shine! This can take multiple steps, products, and pads to accomplish. Our experience is expert in this very important step of the process! Another big difference at Auto Salon is that we use a custom-light tunnel when doing our ceramic process! The paint is enhanced with the light tunnel and we are able to see more greatly into the paint finish. We want our customers to know our investment in equipment and products means a greater return in their investment with us!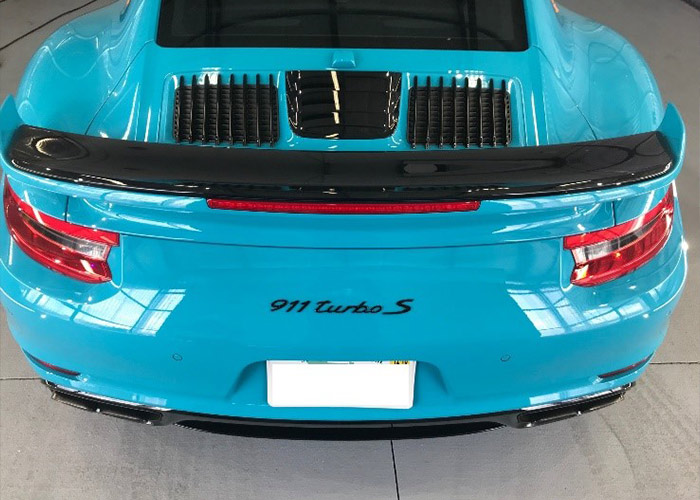 Step 3
The next step includes our customer's choice of ceramic product. Products range from 1, 3, 5 or 7 years of protection. Cost range will be determined by the years of protection. Whatever your choice, the paint clear coat will have a deep, clear, wet, glossy shine to the eye! All customers are amazed once they see the product on their vehicle. The final ceramic process is a multi-step application per panel. Timed to dry and wiped to perfection. Once the ceramic process is complete, it will need to cure for 24 hours. We will schedule delivery time with you and then at delivery we will go over the finish, warranty and maintenance instructions.
Special Offer!
Receive a 10% discount off of a Paint Protection Service in combination with a Ceramic Service.
Special Offer!
Please see our 7-year ceramic appearance protection package! Exterior / Interior
We Are Very Customer Service Oriented!
We want our customers satisfied and returning for future business!
Call Us Today for an Appointment